Jaipur to Ajmer Cabs Rental Services
Jaipur to Ajmer taxi Fare Start

₹1299 !
KDCAB is providing Jaipur to Ajmer taxi rental service since last 8 years and Jaipur to Ajmer one way taxi service since last 10 years. From last 6 years we have registered more than 24% growth in travel from Jaipur to Ajmer and many new customers join us. The distance from Jaipur to Ajmer airport is 140 Kilometres and it takes 2 hours 30 minutes by car. Apart from this we offer one way service in many cities from Ajmer and in this we are offering our customers a wide variety of cars mainly Hatchback, Sedan and SUV type. We also offer some discount offers from our end to customer if they book their car from Jaipur to Ajmer cabs service a few days before the scheduled time. You can also book your taxi with us through a phone call. In view of Covid-19, keeping in mind the safety of the customers, we have made some strict rules on the driver to protect against Covid-19, and the car is sanitized before the journey and masks are used during the journey.
The lowest fare from Jaipur to Ajmer is for Hatchback car which starts at Rs.1299, and to book car at this rate you need to book in advance and you can call Jaipur to Ajmer car rental at 9694861820 can.
Jaipur to Ajmer taxi Price
Compact Sedan
Jaipur to Ajmer Distance & Time
Some information about Route From Jaipur to Ajmer
Jaipur to Ajmer taxi Options & Price
What makes KDCAB a creditable and comfart car from Jaipur to Ajmer by road?
We brings to you reliability, transparency as well as offering you a professional driver who takes you to your destination safely. We at Jaipur to Ajmer Road Trip symbolizes over 12 years of experience in road tripping. We provide our one way taxi services from Jaipur to more than 100 cities, you can contact us and book one way taxi from anywhere.
Book Online & On Call / Phone
Pick Up Door to Door / House
Sanitized cab and Experience Driver
Drop Off at Valid Location & Pay
Jaipur to Ajmer Cabs – Jaipur to Ajmer Car Rent Options
You can choose the cab according to your requirement from our Jaipur to  car rental options. We are providing One Way Taxi Services from Jaipur to Ajmer since last 15 years. Our Jaipur to Ajmer one way car services offer a wide range of taxis which are popular cars like Hatchback, Premium Sedan, Innova etc. Below is our one-way summary of Jaipur to Kota taxi fares.
JAIPUR TO AJMER CABS FARE / RATES
CAB TYPE
ONE WAY RATES
RETURN TRIP START
SEATING 
DISTANCE KMS
HatchBack – Ritz / Indica / Similar
1299

₹

9/KM
4
137 Kms
Sedan – Swift Dzire / Etios / Similar
1449

₹

10/KM
4
137 Kms
SUV – Innpva / Marazzo / Similar

2799₹

14/KM
6/7
137 Kms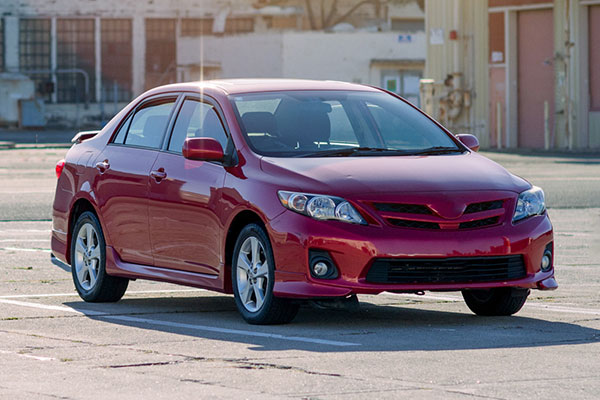 Jaipur to Ajmer Hatchback Cab Rates
Starting ₹ 1299 Only !
More Details
Jaipur to Ajmer One Side Cabs
Cab Type – Hatchback
Trip Type – One Way Trip
Price – 1650 ₹ (Inclunding toll & Driver Allowance  )
Note – Single pick-up and Single drop !
Remark – Multiple Pick-up and drop 300 ₹ extra.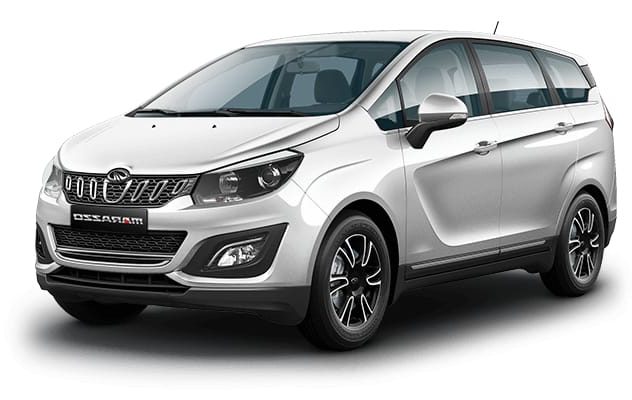 Jaipur to Ajmer SUV Cab Price
Starting ₹ 2799 Only !
More Details
Jaipur to Ajmer Car Rental
Cab Type – SUV
Trip Type – One Way Trip
Price – 3200 ₹ (Inclunding toll & Driver Allowance  )
Note – Single pick-up and Single drop !
Remark – Multiple Pick-up and drop 300 ₹ extra.
Pick-up City
Main City
Railway Station / Airport ( Near 10/kms )
Out Of Jaipur ( 15/kms to 20 /kms)
₹ 300 Extra
Drop-off City
Any Where Ajmer Main City
View Locations
Hours of Travels
02:00 to 02:30 Hours
Included in Above Rate
Toll Tax Charges
Fuel Charges
Not Included in Above Rate
Parking Charges
Drivers Allowance
View Jaipur to Ajmer Distance By Google Map
Why book a Jaipur to Ajmer cab with KDCAB?
Our Company is giving its best in this industry for 10 consecutive years kdcab provides cabs according to their customer's requirement kdcab also provides one way cabs for many cities as per customer's requirement which customer can travel easily in their budget. You can enjoy a better service by booking a cab in kdcab. By making your journey a memorable one, you can rest assured that kdcab gives you many types of cab options, you can book small and big cabs according to your family like Hasbek sadan innova and many types of luxury car customers can get very economical rate from kdcab Hey and enjoy the beautiful moment with your family, after booking your cab, if there is any change in your journey, then you do not worry, kdcab also gives you this option.
Jaipur to Ajmer Taxi Fare – choose from a wide variety of Car Rental options
We gives you the option of one way from jaipur to ajmer, in only 1800 rupees you will be able to reach ajmer and two this way you can also book you can book cab as per your requirement and the way provided by kdcab High level services will be provided to you by KDCAB. As per your requirement you can take luxury cabs for saree functions and KDCAB provides you any type of options
Jaipur to Ajmer – Tourist packages to suit your needs
There are many places in Ajmer, where people go to travel from country and abroad with their family and friends, every time KDCAB gives you a cab for one day and in packages and you can also take a car in kilo meters. You can take the way you want, KDCAB gives you the option of pickup and drop from the airport, railway station and other places in Jaipur, by booking a cab in KDCAB, make sure that you need a cab at any place and at what time your given Cab will be available to you as per the time without any hassle
Why go from Jaipur to Ajmer by road – Popular places along the way
Distance, time and highway information
By the way, there can be many options to go from Jaipur to Ajmer, but by hiring a cab, you can go on your journey by road, stopping at the cities on the way, there are essentially two routes to go from Jaipur to Ajmer, NH 48. If you go through the medium, then you will take about 3 hours plain and this route is 135 km and another way which is NH 85 which is of 157. Mr. The customer can choose the route according to their convenience by booking a cab at KDCAB to give you and your family a healthy and comfortable journey. Give Kadak a chance to serve you.
Jaipur To Ajmer One Way Taxi Service
Ajmer, birth city of Mahraja Prithviraj Chauhan surrounded by alpine and craggy mountains may give you a heartfelt trip with its cool climate! Do you plan to visit it from Jaipur? If probably yes, then KD Cab is available day and night with pick and drop cab hire services for Jaipur to Ajmer taxi booking in comfortable AC cars.
Contact us for either ways between Ajmer and Jaipur, KD Cab will provide you the best facility in cars with well trained and experienced drivers owning legitimate commercial license to your service.
"While planning a tour, travelling can be hectic especially in Rajasthan but KD Cab takes care of their all customers, either you are planning to seek blessings from Ajmer Sahrif Dargah or visiting Ajmer for the first time.
Jaipur to Ajmer Distance & Taxi Fare 
Q. What is distance from Jaipur to Ajmer by Car?
Q. What is the Jaipur to Ajmer taxi fare?
A. Jaipur to Ajmer Sedan fare starting ₹1450 only.
Q. Can I Book a one way cab from Jaipur to Ajmer?
A. Yes, you can book one way taxi from Jaipur to Ajmer with KDCAB.
Q. How much cost of lowest cab fromJaipur to Ajmer?
A. The lowest price for Jaipur to Ajmer Hatchback Cab fare is price₹1299.
Jaipur to Ajmer On The Way Populer Place
You are going from Jaipur to Ajmer and you have time in it, then you can visit popular place in Kishangarh. Ajmer is 136 kms from Jaipur Airport and Kisangarh 107 kms far away. The moste famous visiting Place in Kishangarh is Kishangarh Fort and Phool Mahal, National Geological Monument.
Built in 1649-50 by Roop Singh, the fort of Kishangarh is an epitome of the Rajput and Mughal styles of architecture. The flower palace is the most popular palace in Kisangarh, which was built as the royal palace of Kisangard Maharaj. Phool Mahal is located in the centre of the Kishangarh and has now been converted into a hotel for tourists.
If you are going from Jaipur to beawar then there comes the Nareli Jain Temple on the way, which is only 7 kilometers away from Ajmer. Nareli Jain Temple in Ajmer is a newly built jain temple and one of the most famous places and temples in Ajmer city.
This temple is besed on the jain religion. Ashok Patni of RK Marbles constructed this temple.The temple is situated on the Aravali mountain range.
The temple is dedicated to Guru Adinath Ji. The temple attracts visitors and devotees on daily basis and is becoming a famous place of attraction in Ajmer.
Easy Way to Reserve A Taxi 
Book a taxi for yourself  by calling !