Jaipur to Udaipur Cabs Services
Jaipur to Udaipur Cabs Fare Start ₹ 3999 !
If you are looking for Intercity One way Cab from Jaipur then you have come to the right platform.  Our Company is providing Jaipur to Udaipur cabs rental service since last 6 years and Jaipur to Udaipur one way taxi service since last 8 years. From last 6 years we have registered more than 24% growth in travel from Jaipur to Udaipur and many new customers join us. The distance from Jaipur to Udaipur airport is 395 Kilometres and it takes 8 hours 15 minutes by car. Apart from this we offer one way service in many cities from Udaipur and in this we are offering our customers a wide variety of cars mainly Hatchback, Sedan and SUV type. We also offer some discount offers from our end to customer if they book their car from Jaipur to Udaipur cabs service a few days before the scheduled time. You can also book your taxi with us through a phone call. In view of Covid-19, keeping in mind the safety of the customers, we have made some strict rules on the driver to protect against Covid-19, and the car is sanitized before the journey and masks are used during the journey.
The lowest fare from Jaipur to Udaipur is on Hatchback car which is offered at only Rs.3999 on advance booking of which Driver Allowance and Toll Tax charges are not included. Customers can book Jaipur to Udaipur Cabs by calling our helpline number.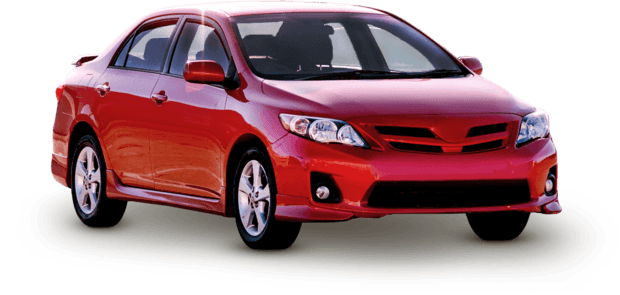 Jaipur to Udaipur taxi Booking
Compact Sedan
₹4799 Only !
Includes taxes and fuel Charges
Jaipur to Udaipur taxi Price
Book Online & On Call / Phone
Pick Up Door to Door / House
Sanitized cab and Experience Driver
Drop Off at Valid Location & Pay
What makes KDCAB a creditable and comfart car from Jaipur to Udaipur by road?
We brings to you reliability, transparency as well as offering you a professional driver who takes you to your destination safely. We at Jaipur to Udaipur Road Trip symbolizes over 10 years of experience in road tripping. We provide our one way taxi services from Jaipur to more than 100 cities, you can contact us and book one way taxi from anywhere.
Jaipur to Udaipur distance
Jaipur to Udaipur Cabs – Jaipur to Udaipur Car Rent Options
You can choose the cab according to your requirement from our Jaipur to Udaipur car rental options. We are providing One Way Taxi Services from Jaipur to Udaipur since last 15 years. Our one way cab services offer a wide range of taxis which are popular cars like Hatchback, Premium Sedan, Innova etc. Below is our one-way summary of Jaipur to Udaipur taxi fares.
More Details
Jaipur to Udaipur Cab Booking Fare
Cab Type – Hatchback
Trip Type – One Way Trip
Price – 4799 ₹
Note – Single pick-up and Single drop !
Remark – Multiple Pick-up and drop 300 ₹ extra.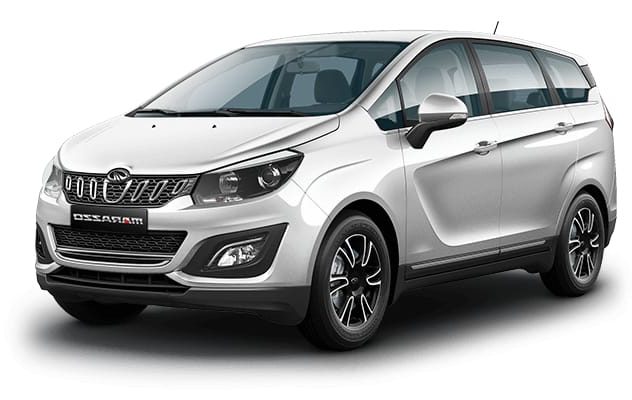 Jaipur to Udaipur Cab Price
Starting ₹ 7399 Only !
More Details
Jaipur to Udaipur Taxi Fare
Cab Type – SUV
Trip Type – One Way Trip
Price – 7999 ₹
Note – Single pick-up and Single drop !
Remark – Multiple Pick-up and drop 300 ₹ extra.
Remarks –
Single Pick and Single Drop
Rs.300 – 500 extra charge for multi pickup and drop
Free Waiting Inclunding 45 Minutes (Food & Tea)
Extra Waiting Charges for per hour Rs. 200  Sedan cars  & Suv cab Rs. 300
JAIPUR TO UDAIPUR CABS FARE / RATES
| | | | | | |
| --- | --- | --- | --- | --- | --- |
| CAB TYPE | ONEWAY RATES | INC TOLL & ALC | SEATS | RETURN TRIP START | RETURN TRIP FARE |
| HatchBack | 3999 ₹ | 4799 ₹ | 4 | 9/KM | 7000 – 7500 ₹ |
| Sedan | 4799 ₹ | 5500 ₹ | 4 | 10/KM | 7500 – 8000 ₹ |
| Ertiga | 6599 ₹ | 7299 ₹ | 5/6 | 12/km | 10500 – 11000 ₹ |
| SUV |  7399 ₹ | 7999 ₹ | 6/7 | 13.5/KM | 12000 – 12500 ₹ |
 Check Round Trip Rates  Click Here
Pick-Up City
Main City
Railway Station / Airport ( Near 10/kms )
Out Of Jaipur ( 15/kms to 20 /kms)
₹ 300 Extra
Drop-off City
Anywhere In Udaipur Main City
View Locations
Travel time from Jaipur to Udaipur by Car
08:00 to 08:30 hours / 395 KMs
Jaipur to Udaipur Taxi Service
KD Cab has expanded its car rental service almost in all the major Indian cities of state Rajasthan. Among other tourist friendly cities, we also provide our services to Udaipur, known as the famous Lake City of Rajasthan. If you are planning to visit the spectral wooded Haldighati valley, then without getting late book a Jaipur to Udaipur taxi with us. Online car rental service to Udaipur will give you best deals in taxi booking along with the best facilities within cars that are in the hands of a professionally trained driver. The city lies in the foothills of the Aravallis and is home to five large lakes. Udaipur is the most favored destination among tourists especially in the period of rains and winter. The city is well connected to the road, rail network and air. Contact us for one way taxi booking from Pink City to the City of Aravalli Ranges in Hadoti region. For travellers planning to reach Udaipur from Jaipur, KD Cab will provide you the best facilities within cars in control of well trained and experienced drivers having Govt. legal Id and a commercial license. The car rental service from Jaipur to Udaipur taxi aims to provide you with a pleasant travelling experience, whether you are coming for a business meeting or leisure. Just tell us your pick-up time and location at Jaipur, our driver will be their 20 mins earlier.
Jaipur to Udaipur Distance & Taxi Fare
Udaipur is about 400 Kms away from Jaipur and generally takes 5.5 hours with a relaxed and comfortable driving at an average speed of 80 to 100 km/hour.Most of the taxi services in Rajasthan charge 9 INR or above per Km. But, we provide cheap/budget car hire services and has the luxury comfortable AC four wheelers like Sedan, Verna, Indigo, Indica, Dezire, Honda City, Etios, Micra, Inova and a 12-seater AC tempo traveler.
However, our cab rental service provides the lowest cab fare from 7.5 INR per Km which varies upon the choice of your car. Also, to beat our customers in cab booking services, we can include toll taxes and charges as per your need. While travelling to Udaipur from Jaipur, you will run on Rajasthan's newest four-lane state highway via Chittorgarh which is Rajputana Kingdom's royally painted area. "You must taste Chittor's Gulab Jamuns (spherical balls filled with dry fruits and dipped in sugar syrup) which is famous all over in Rajasthan."
Tourist Destinations at Udaipur
Farms and Parks – Haldighati, Gulab Bagh or the rose garden
Religious site – Ranakpur Jain Temple, Jag Mandir
Forts and Palaces – Monsoon Palace and Udaipur City Palace
Bodies of Water – Rangsagar Lake, Pichola Lake, Udaisagar Lake and Fateh Sagar Lake.
Udaipur Solar Observatory, the only solar observatory in the whole of Asia
We also have additional car rental packages for travellers in Jaipur to anywhere in Rajasthan including Solo, Group and Family packages.
Q: What is distance from Jaipur to Udaipur by Car?
Q. What is the Jaipur to Udaipur taxi fare?
A. Jaipur to Udaipur Sedan fare starting ₹7950 only.
Q: Can I Book a one way cab from Jaipur to Udaipur?
A. Yes, you can book one way taxi from Jaipur to Udaipur with KDCAB.
Q: How much cost of lowest cab from Jaipur to Udaipur?
A. The lowest price for Jaipur to Udaipur Hatchback Cab fare is price₹7450.
Jaipur to Udaipur On The Way Cities
Easy Way to Reserve A Car!
Book a taxi for yourself  by calling !