Jaipur to Udaipur Cabs Services
Hire Jaipur to Udaipur Cabs Fare Start ₹ 4499 !
What is the lowest taxi fare from Jaipur to Udaipur?
The lowest price for Jaipur to Udaipur taxi fare starts at Rs.4499 for Hatchback car. Jaipur to Udaipur Etios/Dzire taxi return journey starts at Rs.9-10 per km. The distance from Jaipur to Udaipur is 160 kms, and it takes 2 hrs 30 mins to travel by car. We are providing taxi from Jaipur to Udaipur for one way and return journey for quite some time. We are providing one way trip from all cities of Rajasthan, and taxi booking is also done on our phone/call. Apart from being the capital of Rajasthan, Jaipur has been a major center of foreign tourists. In ancient times, political activities were conducted from Jaipur itself and many historical wars have also taken place here.
To prevent the spread of the disease of COVID-19, we have made it mandatory for our drivers to follow the rules, such as sanitizing the car thoroughly before commencing the journey and wearing a mask during the journey . We request our customers to share their travel experience with us on Google after their journey is over, so that the transparency of the cab service we provide can be seen by all our customers. From time to time, some offers are also offered for Jaipur to Udaipur journey, which are applicable on advance taxi booking of the customer.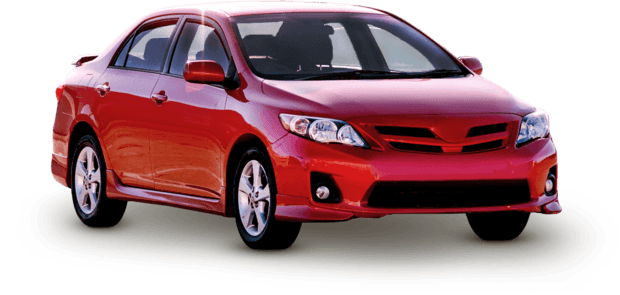 Car Rent From Jaipur to Udaipur
Compact SedanFrom
₹4799 Only !
Includes taxes and fuel Charges
Car Rental Service From Jaipur to Udaipur
Book Jaipur to Udaipur Cabs at reasonable rates for one-way and return journeys, with minimum Jaipur to Udaipur fare starting at Rs.4499 only. Get the best deals on Jaipur to Udaipur car rentals through advance booking from us. We offer our customers a wide range of luxury cars for their comfortable journey under which cabs like Indigo, Dzire, Etios, Sedan, SUV or Marazzo etc. are available.
What is the distance from Jaipur to Udaipur and how long does it take to travel?
One Side Taxi From Jaipur to Udaipur route is very popular route, we receive many car bookings here everyday, Jaipur to Udaipur distance is 395 kms which takes 7h 15m by car. One way taxi is always available on Jaipur to Udaipur route.
How to get exclusive discounts and offers on Jaipur to Udaipur car rentals?
Do you want to avail discounts and offers from KDCAB on booking Jaipur to Udaipur taxi? There are discounts and offers available from KDCAB on booking Jaipur to Udaipur taxi, which will reduce your travel cost by few percent. KDCAB puts certain minimum condition to give maximum offers to its customers which is you need to confirm Jaipur to Udaipur cab booking few days before your journey so that we can offer you best cab at lowest price on time . We provide both taxi payment option to our customers in which customer can pay us online or pay the driver in cash. If you want to book a car in KDCAB then you can contact us through website, email, call and whatsapp.
Booking One Way Taxi at best price From Jaipur to Udaipur
You looking for Jaipur to Udaipur one way cab service for your travel? Udaipur is a major tourist destination of India, tourists from all over the country and abroad keep coming here to see and know the cultural history of Udaipur. You can book Jaipur to Udaipur cabs from us and visit some of the major tourist attractions of Udaipur. You can also rent a car to visit Udaipur with your family and friends. We will offer you the cheapest rates for Jaipur to Udaipur return and one way cars.
Be it official tours, corporate tours, group picnics and traveling with your entire group of friends, there are many benefits to booking a Jaipur to Udaipur cab on the KDCAB portal, so that you can get the car of your choice at a reasonable cost. Which offers you a wide range of cab options like hatchbacks, sedans, MPVs and many more. You can book Jaipur to Udaipur cabs at KDCAB in minutes by calling and on the website. If you book your car for your trip with us few days in advance then you can book your favorite car with us at the lowest price.
How to choose a better car from Jaipur to Udaipur?
You can easily book your preferred taxi by calling us anytime, anywhere. We offer you a wide range of cabs, you can visit our website and choose the best car type as per your budget and travel requirement. We have mainly three types of cabs available which are Hatchback, Sedan and SUV type in which we offer many models of cabs to our customers.
In addition, we thoroughly clean and sanitize the car before providing the car to our customers and provide trained and professional drivers for your journey. We request our customers to provide feedback on all our journeys so that the transparency of the cab service we provide is seen by all our customers and we are aware of the inconvenience caused during any journey at any point of time. We take care of each of our trips and train our drivers to facilitate our customers' journey and resolve any issues promptly so that no customer faces any travel related issues during the journey .
How to survive Covid-19 while traveling from Jaipur to Udaipur?
We have always put the safety and convenience of our customers as paramount, for this we have created some rules to prevent against COVID-19, which both the customer and the driver have to follow during the journey. Under which maintain proper distance during travel and use mask and sanitizer. Before providing the taxi to the customer, we check whether the cab is completely clean and sanitized. Also, to avoid accidents during travel, we have made some safety guidelines on the driver, which the driver has to follow at all times.
Jaipur to Udaipur Taxi Prices
Book Online & On Call / Phone
Pick Up Door to Door / House
Sanitized cab and Experience Driver
Drop Off at Valid Location & Pay
Cab Booking From Jaipur to Udaipur
Starting ₹ 3999 Only !
More Details
One Way Taxi Fron Jaipur to Udaipur
Cab Type – Hatchback
Trip Type – One Way Trip
Price – 4799 ₹
Note – Single pick-up and Single drop !
Remark – Multiple Pick-up and drop 300 ₹ extra.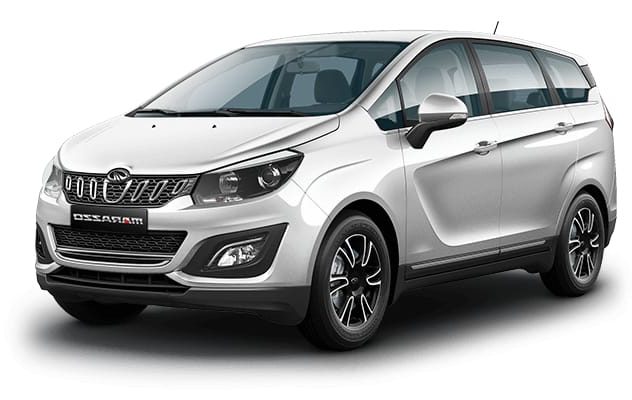 Car Rental From Jaipur to Udaipur
Starting ₹ 7399 Only !
More Details
Jaipur to Udaipur One Side Taxi Fare
Cab Type – SUV
Trip Type – One Way Trip
Price – 7999 ₹
Note – Single pick-up and Single drop !
Remark – Multiple Pick-up and drop 300 ₹ extra.
Remarks –
Single Pick and Single Drop
Rs.300 – 500 extra charge for multi pickup and drop
Free Waiting Inclunding 45 Minutes (Food & Tea)
Extra Waiting Charges for per hour Rs. 200  Sedan cars  & Suv cab Rs. 300
JAIPUR TO UDAIPUR CABS FARE / RATES
| | | | | | |
| --- | --- | --- | --- | --- | --- |
| CAB TYPE | ONEWAY RATES | INC TOLL & ALC | SEATS | RETURN TRIP START | RETURN TRIP FARE |
| HatchBack | 4499 | 4899 ₹ | 4 | 9/KM | 7000 – 7500 ₹ |
| Sedan | 4799 ₹ | 5500 ₹ | 4 | 10/KM | 7500 – 8000 ₹ |
| Ertiga | 6599 ₹ | 7299 ₹ | 5/6 | 12/km | 10500 – 11000 ₹ |
| SUV |  7399 ₹ | 7999 ₹ | 6/7 | 13.5/KM | 12000 – 12500 ₹ |
 Check Round Trip Rates  Click Here
Pick-Up City
From Jaipur Main City
Railway Station / Airport ( Near 10/kms )
Out Of Jaipur ( 15/kms to 20 /kms)
₹ 300 Extra
Drop-off City
Udaipur Main City
View Location
Travel time from Jaipur to Udaipur by Car
07:00 to 07:30 hours
Remarks –
Single Pick and Single Drop
Rs.300 – 500 extra charge for multi pickup and drop
Free Waiting Inclunding 45 Minutes (Food & Tea)
Extra Waiting Charges for per hour Rs. 200  Sedan cars  & Suv cab Rs. 300
Do you Konw
Udaipur Famous Temples
Udaipur, the city of lakes, is the main tourist destination in Rajasthan, as well as there is many very famous Hindu temple, which is quite popular as well as very old, some of which are famous temples.
Eklingji Temple
The Eklingji temple was built in the 8th century by the ruler Bappa Rawal. Rana Kumbha rebuilt the temple in the 15th century apart from building the Vishnu temple. In the late 15th century, the king of the Malwa Sultanate invaded Mewar, and ravaged Eklingji. In the 16th century, it came under the control of the Ramanandis.
Mahakaleshwar Temple
Mahakaleshwar Temple is one of the famous temples of Udaipur, it is situated near Fateh Sagar Lake, opposite Panna Vilas with Aravalli with a spectacular backdrop. This temple is dedicated to Lord Shiva and its 900 year old temple. Aarti is performed daily in the temple, but Rudrabhishek aarti is the main attraction. The temple is thronged by devotees of Lord Shiva every year.
Jagdishwar Temple
Udaipur is a historical city which reflects the importance of religion in the rich cultural background. Located right in the heart of Udaipur, Jagdish Temple is a major tourist attraction in Udaipur. It connects a two-storeyed mandapa with a two-storey sandhara sanctum. The temple is built on a three-storey, raised platform with lavishly carved pillars, spacious airy halls and painted walls decorated with vibrant colors and intricately decorated ceilings. There is an idol of Lord Jagannath in the sanctum sanctorum of the temple, the buildings are the storehouse of many mysteries and stories associated with it, the history of every person. These stories have lessons to teach, smiles to smile at, and a feeling that links the past to the present. Raja Jagat Singh had got the inscription installed to record his contribution to the temple.
Taxi Service  From Jaipur to Udaipur by Car
KD Cab has expanded its car rental service almost in all the major Indian cities of state Rajasthan. Among other tourist friendly cities, we also provide our services to Udaipur, known as the famous Lake City of Rajasthan. If you are planning to visit the spectral wooded Haldighati valley, then without getting late book a Jaipur to Udaipur taxi with us. Online car rental service to Udaipur will give you best deals in taxi booking along with the best facilities within cars that are in the hands of a professionally trained driver. The city lies in the foothills of the Aravallis and is home to five large lakes. Udaipur is the most favored destination among tourists especially in the period of rains and winter. The city is well connected to the road, rail network and air. Contact us for one way taxi booking from Pink City to the City of Aravalli Ranges in Hadoti region. For travellers planning to reach Udaipur from Jaipur, KD Cab will provide you the best facilities within cars in control of well trained and experienced drivers having Govt. legal Id and a commercial license. The car rental service from Jaipur to Udaipur taxi aims to provide you with a pleasant travelling experience, whether you are coming for a business meeting or leisure. Just tell us your pick-up time and location at Jaipur, our driver will be their 20 mins earlier.
Time, Distance & Taxi Fare Form Jaipur to Udaipur
Udaipur is about 400 Kms away from Jaipur and generally takes 5.5 hours with a relaxed and comfortable driving at an average speed of 80 to 100 km/hour.Most of the taxi services in Rajasthan charge 9 INR or above per Km. But, we provide cheap/budget car hire services and has the luxury comfortable AC four wheelers like Sedan, Verna, Indigo, Indica, Dezire, Honda City, Etios, Micra, Inova and a 12-seater AC tempo traveler.
However, our cab rental service provides the lowest cab fare from 7.5 INR per Km which varies upon the choice of your car. Also, to beat our customers in cab booking services, we can include toll taxes and charges as per your need. While travelling to Udaipur from Jaipur, you will run on Rajasthan's newest four-lane state highway via Chittorgarh which is Rajputana Kingdom's royally painted area. "You must taste Chittor's Gulab Jamuns (spherical balls filled with dry fruits and dipped in sugar syrup) which is famous all over in Rajasthan."
Tourist Destinations at Udaipur
Farms and Parks – Haldighati, Gulab Bagh or the rose garden
Religious site – Ranakpur Jain Temple, Jag Mandir
Forts and Palaces – Sajjangarh Monsoon Palace and Udaipur City Palace
Bodies of Water – Rang sagar Lake, Pichola Lake, Udaisagar Lake and Fateh Sagar Lake.
Udaipur Solar Observatory, the only solar observatory in the whole of Asia
We also have additional car rental packages for travellers in Jaipur to anywhere in Rajasthan including Solo, Group and Family packages.
About From Jaipur to Udaipur  FAQs
People ask also