Book Taxi Service In Jaipur
KDCAB has been providing Cabs service in Jaipur since 2010 which provides both taxi and driver together. We mainly provide round trip, local Jaipur sightseeing and one way services in Jaipur. If you need such taxi, you can book taxi in Jaipur by calling us on 9694861820.
Along with Jaipur, we provide One Way taxi service in Rajasthan and many cities of India like Ajmer, Bikaner, Kota, Pushkar, Jodhpur, Udaipur, Bhilwara, Jaisalmer, Delhi, Gurugram and Agra. You can book our Innova, Swift Dizar, Etios and Crysta in 4-7 seats in Jaipur and for 10 to 15 people you can book tempo passengers.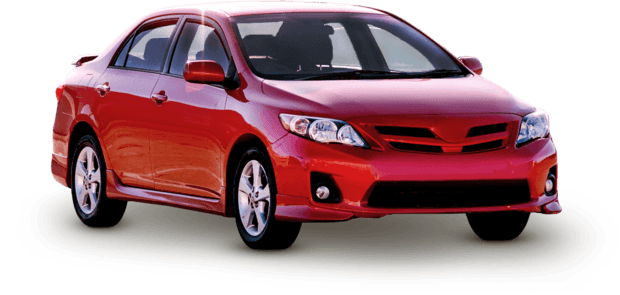 Book Taxi Service In Jaipur For Outstation
Rates of  Outstation Cab
Price – 8.5/km
Outstation fare in Jaipur
Price – 9/km
Innova Cab Rate in Jaipur
Price – 12.5/km
JAIPUR TO OUTSTATION TAXI MINIMUM CHARGES PER DAY
JAIPUR TO OUTSTATION CAB MINIMUM COST PER DAY
Remarks :- Minimum 250/Kms Charged per day, toll tax, state tax (out of Rajasthan ) and Parking charges (as applicable) extra, Driver night charges ₹ 200 (9:00 pm to 6:00 am) extra.
Hire Local Cabs Service In Jaipur
Jaipur  Sightseeing Taxi Price
Local Sightseeing ₹1500/ 8Hours 80/km
More Details
Cab – For only Jaipur Sightseeing Tour
Price – 1500 ₹ (8 hours 80/kms )
Extra kms Charges – 9 ₹ / km
Extra Per Hour – 185 ₹  / Hour
Parking Charges – Extra
Sightseeing tourist Cab Price
City Tour –  ₹1600 8 Hours /80/Kms
More Details
Cab – For only Jaipur Sightseeing Tour
Price – 1600 ₹ (8 hours 80/kms )
Extra kms Charges – 9 ₹ / km
Extra Per Hour – 200 ₹  / Hour
Parking Charges – Extra
Jaipur  Sightseeing SUV Taxi Fare
Local-  ₹2400    12 Hours 100Kms
More Details
Cab – For only Jaipur Sightseeing Tour
Price – 2400₹ (10 hours 100/kms )
Extra kms Charges – 13 ₹ / km
Extra Per Hour – 250 ₹  / Hour
Parking Charges – Extra
INCLUDING SIGHTSEEING POINTS
Including Sightseeing :-
Bidla Temple, Albert Museum, Chidiya Ghar, Hawa Mahal, City Palace, Jantar Mantar, Step Well, Kanak Ghat and Jal Mahal Lake.
Remark – Jaigard and Nahargard Fort / Hill charges ₹ 300 extra.
Are you looking for taxi service In Jaipur ?
If you are looking for a car service in Jaipur, then you have comes to the right place. KDCAB offers taxi service in Jaipur at the best and reasonable price. our goal is to the best service to the customer. Looking at the Covid-19 disease, we always gave the Sanitize car to the customer.
Check-out Taxi Service In Jaipur
We provide affordable Cab service in Jaipur with facilities and healthy relations for future bookings. You can trust our dedicated team.
Airport Pick-up and drop Services
Call for premium airport pick up and drop cab service, for timely taxi service in Jaipur book before your arrival and well ahead to your departure timing. We respect your privacy and urgency.
24/7 Service Available
Whenever you want, you can make  booking a cabs service in Jaipur with us.
Affordable Rates
We are always believe on affordable tariff with best taxi service experience, you will always find cheap Cabs rates comparable and other services added advantage.
What Do you know about as
Who We Are ?
KDCab  is one of the trusted, reliable and  economic taxi service provider having its office in Jaipur, Rajasthan. Our goal is customers satisfaction within affordable price and maximum comfort. We are engaged in providing taxi services across India from the capital of Rajasthan.
Tour Packages Design
We design tour package and organize tour according to the requirement of the travelers.
etc
We provide wide range cab service in Jaipur for different sectors i.e Corporate, Pool, Sightseeing, Outstation tours and other  customers  requirement based cabs in Jaipur for  Events, Weddings etc.
Are there Cab service in Jaipur available even during Lockdown?
Keeping in mind the disease Covid-19, we get the car sanitized before customer sitting and the driver always keeps the mask on while driving. Apart from this, we provide taxi services as per government guidelines. Keeping in view the government guidelines, they are helping to make Covid-19 travel pass available to the customer. Public lockdown has now been extended to 8 June 2021 in Rajasthan.
Is it possible to Cab Booking in Jaipur without a pass ?
According to the government's guideline, for some emergency tasks, without pass can also done travel. If a person comes from outside Rajasthan, then he will have to keep together flight ticket and negative Covid-19 test report during the journey in Rajasthan.
To move from one district to another district in Rajasthan
For some emergency work one can from cab travel without any pass in Rajasthan which is as follows.
• To go to see the doctor in the hospital.
• If you government employees and going for government work.
• On the death of someone close in the family.
• Medical emergency.
How to book taxi in Jaipur with KDCAB ?
Keeping in mind the convenience of the customers, we adopt the easiest way for customers to book a taxi service in Jaipur, in which customers can contact us at number 9694861820 and book a taxi for themselves. In addition, customers can use email or WhatsApp chatting to contact us, or submit their request in a contact form on the website.
If the customer wants to book Cabs in Jaipur after agreeing to our cab rates then the customer has to complete the booking confirmation process. In this, the customer has to provide an ID proof which contains the permanent address, besides the customer has to pay the pickup address, email address and some taxi booking amount of 500/1000. After this process is complete, we send the Car booking confirmation details to the customer over email and WhatsApp, with prices and travel related details listed within the mail. Once the trip end is completed, the taxi bill is dispatched to the customer within 24-48 hours.
Type of car service in Jaipur
KD Cab provides both local Cab and Intercity taxi services in Jaipur to cater to the needs of customers. In this, customers can book taxi multicity city  for 5 to 7 days or return on the same day according to their need. In outstation travel, we have to pay charges to the customer according to the minimum car per day 250 km and ₹ 200 driver per day, in addition to toll tax, parking or any expenses incurred during the trip. When tourists come to visit Jaipur from outside, we give them a tour package according to their needs, which includes toll tax parking and driver allowance.
A – Type of local taxi in Jaipur
Taxi for Jaipur Sightseeing (Tourist People)
• Taxi for airport / railway station transfer (minimum charge ₹ 700 – 800)
• Taxi for hour package (8 hours 80 / km, 12 hours 120 / km)
• Taxi for wedding ceremony
B – Type of Outstation Cabs in Jaipur
Outside Taxi for round trip
• Outside Taxi for One Way Trip
• Outer Taxi for Grooms (Luxury Cars)
We have started one way taxi service in Jaipur at many places in Rajasthan and some states of India to provide long distance rides to our customers in low budget. Our main office is in Jaipur and our team is from Jaipur to many cities in India like – Jaipur to Delhi taxi, Bikaner to Jaipur taxi, Jaipur to Udaipur cab, Kota to Jaipur taxi, Udaipur to Jaipur car, Lucknow to Varanasi Taxi and taxi provides one-side service from Ajmer to Jaipur etc.You can learn about the popular One Way Route by clicking on this link. Click here
Cab booking for local railway station and airport transfer
Jaipur also has an international airport which is 13 to 14 kilometers from the railway station. Many people from Jaipur also come from outside India, who have to transfer from one place to another from Jaipur's railway station or airport. And there are many people who have to go from their home to the airport or railway station for their personal work. Keeping all this in mind, KD Cab has started  Local taxi services in Jaipur  for the transfer of passengers from local to airport and railway station, with a minimum charge starting from just ₹ 700.
Outstation taxi service in Jaipur by KDCAB
KD Cab offers two types of Car rental service under Intercity Taxi Service in Jaipur, which are One Way Cab and Round car service. Under the round trip taxi, customers can book the car for 3 to 5 days according to their need and can use it according to their need in different cities. Apart from this, the customer can also book a car in the package according to his need. On the other hand, KDCAB has introduced unilateral taxi services to minimize customer costs. In this, consumers can book the van way taxi for the lowest price for intercity pickup and drop. In this, the customer is given one hour free in addition to the time taken in his trip, which he can use on the way or for eating tea and food. In this, the customer can stop the one-way car for another 3-4 hours according to his need, which the customer has to pay separately per hour. But for this the customer has to inform us of the additional wait at the time of  Car hire.
Luxury car for the groom in marriage
KD Cabs offers luxury cab booking in Jaipur to its customers on special occasions like wedding ceremonies, which include luxury cars of brands such as BMW, Audi, Mercedes and Toyota. If the customer rent a luxury car for the groom at the wedding or for any other special purpose, we WhatsApp the car's photo to the customer before booking. Apart from this, if the customer wants to  hire car after seeing the car, then the customer can come to our car garage and book the car and see the car.
Jaipur sightseeing taxi services
Jaipur has always been a popular tourist city, which attracts the attention of tourists coming from outside. Jaipur is famous for its fort, great, market and its culture, which people come to Jaipur to see from far away. Keeping all these in mind, we have made several taxi packets for tourists to visit Jaipur city. Apart from the package, customers can also cab booking for the local city for 8 hours / 80 km and 12 hours /120 km.
KD CAB Recommends – Some important places in Jaipur that you must visit.
Amber Fort -Take an elephant ride to visit the Amber Fort.
Jal Mahal Lake -See Amer, Jal Mahal and Albert Museum in the light of night.
Chokhi Dhani -Rajasthani cuisine at Choki Dhani brims with Rajasthani culture, from the iconic dal-baati-churma to red meat.
Hotel Virasath Restorent -Enjoying dinner while watching Rajasthani dance in gold and silver plates at the Heritage Hotel.
Johari Bazar – Go shopping in Jaipur markets, especially Chandol Bazaar, Johri Bazaar and Tripolia Bazaar.
How is KDCAB taxi service different in Jaipur ?
We make several changes from time-to-time to maintain the quality of our taxi service. We provide cabs in Jaipur only after sanitizing our client after the outbreak of Covid-19, and also strictly follow the rules to protect the driver from Covid-19 during the journey and to keep the mask on during the journey Gives instructions. In addition, we request our customer to provide feedback after the completion of the trip. So that we can further enhance our quality and solve any problem.
Safty First
Many types of hazards are increased during the journey, which mainly include speeding the car, negligence of the driver, talking on the phone through the driver, etc. Keeping all this in mind, KDCAB makes its driver strictly follow the traffic safety rules and also requests the customer to follow the same like sitting in the car with seat belt etc.Keeping all this in mind, KDCAB makes its driver strictly follow the traffic safety rules and also requests the customer to follow the same like sitting in the car with seat belt etc.
Apart from this, we request our customers to send us their feedback in Google after the completion of their journey so that we can find out about the quality of each trip and provide a better ride to the customer.
HIRE A GUIDE FOR SIGHTSEEING IN JAIPUR
Kd cab is Taxi service provider company which provide outstation cab and tour package service.
Kd cab provides the tourist Guide service in Jaipur and other famous tourist places on affordable prices.
Customer can hire a guide in Jaipur and others places as per below Rates:-
Hindi/English Speaking Guide: Rs 350
German or French Language Guide: Rs 500
Guides will assist the customer for various tourist sites and customer can also hire them as Food & Shopping guides at the same fare on option.
WHY CHOOSE KD CAB
Kdcab.com also provides the online taxi booking facility with on call booking to the customer.
Kd cab provides the cab services and one way cabs to customers around the clock (24 hours).
The kd cab have no cancellation charges if cancelled within 24 hours of booking.
The rates of the taxi services provided by kd cab are cheap & affordable comparison to other provider.
It provides the door to door pickup and drop facility to user.
The well versed and experienced drivers are provided by the kd cab for consumer satisfaction and safety.
It provides the tour package service to traveler with customization facility of package for ease of customers.
UNIQUE ONLINE CAB BOOKING PLATFORM
Kdcab.com is the online cab booking portal or platform which provide the easy and smooth taxi booking facility to customer to book the cab within in few minutes.
Customers may book the taxi service in Jaipur in four mode:-
Booking for outstation cab in Jaipur
Booking for Jaipur sightseeing taxi
Booking for one way cabs in Jaipur / Delhi
The Digital and cash of payment are accepted by the Kd Cab.
WELL VERSED AND EXPERIENCE
Kdcab.com is a service provider which have main goal of providing comfortable cab service, tempo travellers service, Outstation cab and one way cab on reasonable price to their customers. We provide the cab booking service to the customers through the cab and driver on booking. Therefore we chose and select experienced and responsible driver for diving cabs.
We also provide training to the drivers for better service as per rules made for traffic safety by transport department of government. For proper identification and safety of travelers, drivers of kd cab wears the Prescribed Uniform on duty. Kd cab ask about the experience of service provided to them and Suggestions also through the feedback and try to improve the service more better and efficient as per requirements of customers.
24/7 CALL SUPPORT & TAXI BOOKING
Kdcab is an online as well as offline portal of cab booking through which costumers may book the cab instantly and in advance.
We have modified and develop kd cab online booking portal in a manner by which costumers can book any type of the cab through easy process whiten a few minutes.
For customer ease and facilitation a support or helpline number (i.e. 9694861820) is available round the clock (24/7) on which customer can book cab and may made his query about the cab rate and cab service.
WHY IS BEST REVIEW IN GOOGLE
KdCab provides the washed and uncontaminated cab service with experienced drivers to its customers and give the keen attention towards pick up and drop up as per stipulated schedule.
Kdcab not allow to its customer and driver to drink and smoke in the cab.
Kdcab always tried to provide the fresh and hygienic environment to the travelers during the tour.
The customer safety, comfort and satisfaction are the main goal of Kdcab and its team are always ready to serve the best to customers.
The customer's satisfaction is the key cause to become the best reviewed cab in Jaipur by Google.
Lowest Rates & Highest Quality Cab Service
" Such a wonderfull services…. N they are provided nice cabs n nice behavior driver….they are make nice n perfectly plan tours…..GREAT EXPERIENCE "
"It was good experience with their service. We have been using the service since 3 yrs and have been very comfortable as of now with the attitude of Chauffeur service and car quality."
" One of the best cabs service in jaipur. The cab and driver was excellent.Thanks you so much for good taxi service and making tour. "
115, Shiv Vihar Nagar, Amar Nagar, Gokulpura, Jaipur, Rajasthan 302012
Online Payment Options
Google Pay, Phonepe and Pytam Number- 9694861820
Account Details
Account Name – KD CAB
Bank Name – AU Small Finance Bank
Type – Current Account
AC Number- 1921220624082149
Ifsc Code – AUBL0002206
Account Details
Account Name – Kuldeep Singh Rathore
Bank Name – State Bank of India
Type – Saving Account
AC Number- 33539082965
Ifsc Code – SBIN0004129