Jaipur to Kota Cab Rental at Reasonable Price
Book Jaipur to Kota Cab at Reasonable Price ₹ 2350 !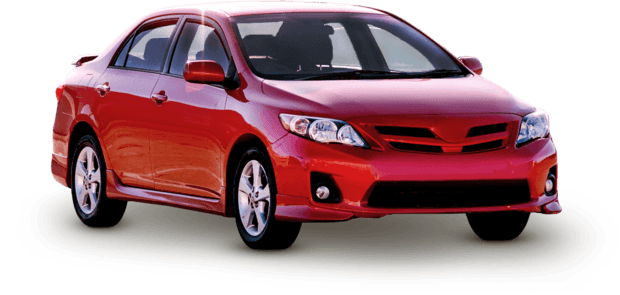 Jaipur to Kota taxi Service
Compact Sedan
2800 Only !
Reasonable One Way Sedan Cab Price
Jaipur to Kota taxi Price
What makes KDCAB a creditable and comfart car from Jaipur to Kota by road?
We brings to you reliability, transparency as well as offering you a professional driver who takes you to your destination safely. We at Jaipur to Kota Road Trip symbolizes over 12 years of experience in road tripping. We provide our one way taxi services from Jaipur to more than 100 cities, you can contact us and book one way taxi from anywhere.
Book Online & On Call / Phone
Pick Up Door to Door / House
Sanitized cab and Experience Driver
Drop Off at Valid Location & Pay
Jaipur to Kota Taxi Hire – Jaipur to Kota Car Rent Options
You can choose the cab according to your requirement from our Jaipur to Kota car rental options. We are providing One Way Taxi Services from Jaipur to Kota since last 15 years. Our Jaipur to Kota one way car services offer a wide range of taxis which are popular cars like Hatchback, Premium Sedan, Innova etc. Below is our one-way summary of Jaipur to Kota taxi fares.
Jaipur to Kota Hatchback Cab
Starting 2350 ₹  Only !
More Details
Jaipur to Kota One Way Cab Fare
Cab Type – Hatchback
Trip Type – One Way Trip
Price – 2750 ₹ (including toll tax)
Note – Single pick-up and Single drop !
Remark – Multiple Pick-up and drop 300 ₹ extra.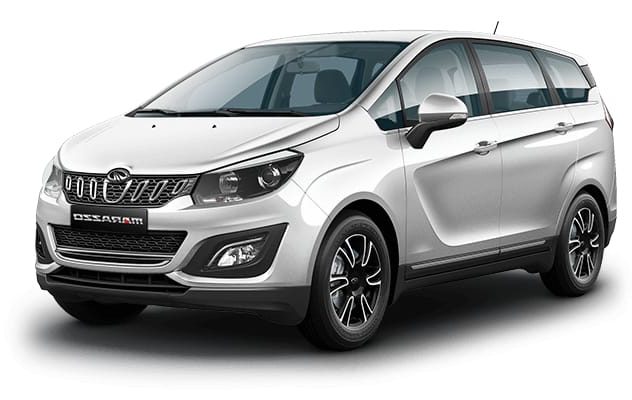 Jaipur to Kota SUV Cab Price
Starting ₹ 4600 Only !
More Details
Jaipur to Kota One Way Cab Fare
Cab Type – SUV
Trip Type – One Way Trip
Price – 5000 ₹ (including toll tax)
Note – Single pick-up and Single drop !
Remark – Multiple Pick-up and drop 300 ₹ extra.
JAIPUR TO KOTA CABS FARE / RATES
| | | | | | |
| --- | --- | --- | --- | --- | --- |
| CAB TYPE | ONEWAY RATES | INC TOLL & ALC | SEATS | RETURN TRIP START | RETURN TRIP FARE |
| HatchBack | 2350 ₹ | 2750 ₹ | 4 | 9/KM | 4500 – 5000₹ |
| Sedan | 2550 ₹ | 2950 ₹ | 4 | 10/KM | 5000 – 5500₹ |
| Ertiga | 4150 ₹ | 4500 ₹ | 5/6 | 12/km | 6300 – 6800₹ |
| SUV | 4600 ₹ | 5000 ₹ | 6/7 | 13.5/KM | 7000 – 7500₹ |
 Check Round Trip Rates  Click Here
Pick-Up City
Main City
Railway Station / Airport ( Near 10/kms )
Out Of Jaipur ( 15/kms to 20 /kms)
₹ 300 Extra
Drop-off City
Anywhere In Kota Main City
View Locations
Travel time from Jaipur to Kota by Car
04:15 to 04:30 hours
Remarks –
Single Pick and Single Drop
Rs.300 – 500 extra charge for multi pickup and drop
Free Waiting Inclunding 45 Minutes (Food & Tea)
Extra Waiting Charges for per hour Rs. 200  Sedan cars  & Suv cab Rs. 300
FAQ for About Jaipur to Kota Cab
People ask also
Q. What is distance from Jaipur to Kota by Car?
A. Distance between Jaipur to Kota is 253 kms and traveling by car takes 4 hours and  45 mins. Book Now 
Q. What is the Jaipur to Kota taxi fare?
A. Jaipur to Kota Hatchback fare starting ₹2350 only. Book Now 
Jaipur to Kota Round trip & One Way Cabs
Are you planning to visit the magnificent Seven Wonders of the World? No, we are not giving you a World tour but can provide you a remarkable tour to all the monuments in one place, one city Kota. In transit to your travelling, KD Cab is offering a travel tour package with Jaipur to Kota taxi booking services.
Contact us for one way taxi booking from Pink City to the City of Aravalli Ranges in Hadoti region. For travellers planning to reach Kota from Jaipur, KD Cab will provide you the best facilities within cars in control of well trained and experienced drivers having Govt. legal Id and commercial license. When it comes to providing services, we put excellence and trust equally. If you book a cab from us, our driver will be glad to pick you from anywhere in Jaipur and will assist you till your suggested place in Kota. Just tell us your pick-up time, our driver will be their 20 mins earlier.
Jaipur to Kota Distance & Taxi Fare
Kota is about 251 Kms away from Jaipur and generally takes minimum 3.5 hours with an easy and comfortable driving at an average speed of 100 km/hour.
Most of the taxi services charge 9 INR or above per Km, but to provide cheap/budget car hire services, we offer several cab booking options. Your selection choice will increase with our luxury and comfortable AC four wheelers like Sedan, Verna, Indigo, Indica, Dezire, Honda City, Etios, Micra, Inova and a 12-seater AC tempo traveller.
But, our cab rental service will charge 8.5 INR per Km that varies upon the choice of your car and may also include toll taxes and charges as per your need.
While travelling to Kota from Jaipur, you will run on Rajasthan's oldest manufactured yet new highway NH 52. On the way to 'GVK Deoli Kota expressway,' you will pass through Bundi Tunnel which is 1 Km long and is considered as the longest tunnel of Rajasthan.
Tourist Destinations at Kota
Kota also known as Princely City has so many places of interests which cannot be covered in just 2 days/night travel package. Few famous heritage sites are mentioned below-
Farms and Parks – Seven Wonders Park, Chatra Vilas Garden, Kota Zoological Park and Darrah National Park.
Religious site – Godavari Dham Temple, Garadia Mahadev Temple and Khade Gahesh Mandir.
Forts and Palaces – Garh Palace, Jagmandir Palace and Umed Bhawan Palace.
Bodies of Water – Chambal River and Kishore Sagar Lake.
We also have additional car rental packages for travellers in Jaipur to anywhere in Rajasthan. Our packages also include-
Luxury Cab for marriage booking: A specially decorated car for bridegroom and bride.
Night and Day tour packages: Weekdays, Weekend, Family Trips and Couple's trip.
Solo travelling packages for individuals.
Educational tours and packages: School, College and institutes field trips and excursions.
Easy Way to Reserve A Car!
Book a taxi for yourself  by calling !